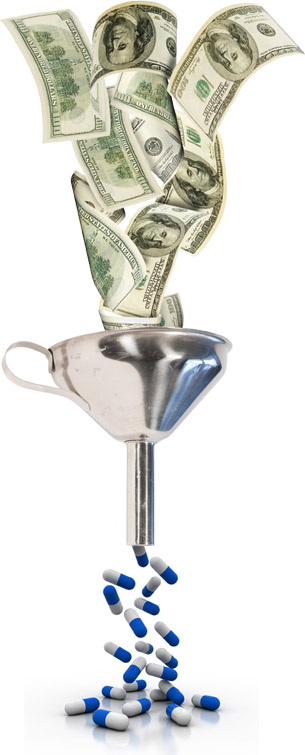 Cut Drug Costs Dramatically.
Drug costs are the fastest growing segment of medical costs in the United States, rising at a rate of 20%, despite efforts at cost containment.
However, one company recently saved over $1M on a single claim with OMCA's PharmCLEAR® Program. Learn more about this solution to the growing cost of pharmaceuticals.
Does Drug Utilization Review Offer a Solution?
Many factors contribute to costs, but the data demonstrates that pricing is not the issue, utilization is. Americans continue to consume an ever-increasing amount of prescription drugs. Seven million Americans now abuse prescription drugs, with 75% of this involving pain killers.
With billions of dollars in advertising spent by pharmaceutical manufacturers, increased addiction, and complications resulting from other drugs, what can workers' compensation and group benefits providers do to manage the ever-increasing cost?
OMCA has produced an informative white paper on a proven solution that can help workers' compensation and group benefits providers contain pharmaceutical costs while still keeping quality of care their highest concern.
Learn more about how the OMCA PharmCLEAR® Program helped one company save over $1M without litigation in this informative white paper.